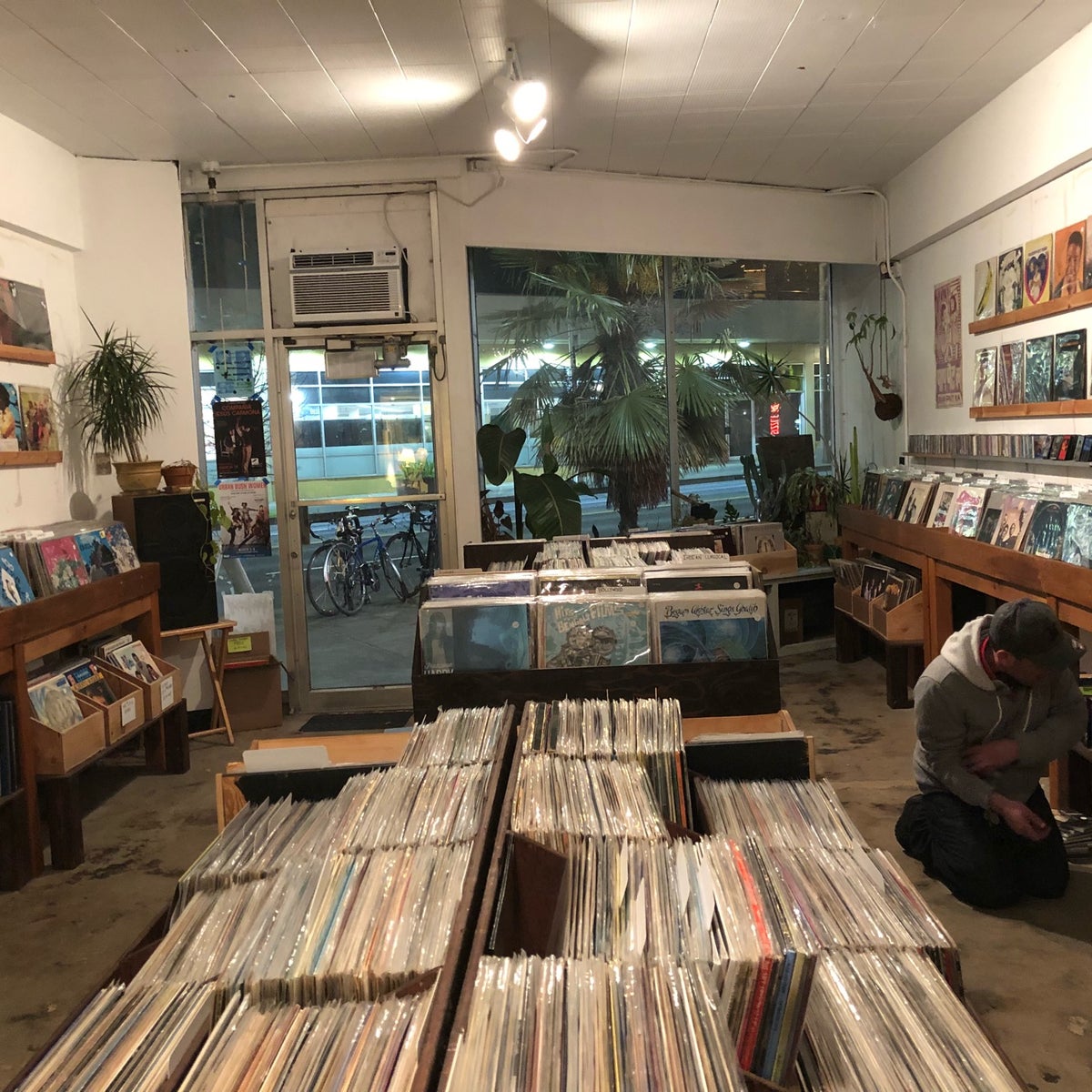 Little Axe Records
Little Axe Records
Springfield, OR, United States
325 Main St,
Springfield, OR, 97477, US
About Little Axe Records
Local Record Store in Springfield, OR
Our Genres: Alternative, Blues, Country, Electronic, Metal, Pop, Punk, R&B / Soul, Rock
Formats: CDs, 7" Vinyl, 12" Vinyl
What we do: Buy, Sell
Hours of Operation
Monday: Closed
Tuesday: Closed
Wednesday: Closed
Thursday: 12:00 PM - 5:00 PM
Friday: 12:00 PM - 5:00 PM
Saturday: 12:00 PM - 5:00 PM
Sunday: 12:00 PM - 5:00 PM
Reviews of Little Axe Records in Springfield, OR
Just started working in Eugene, Oregon, beginning the week of 10/3/22. I saw on Google this record store 15 minutes away from my work. I looked at their schedule posted on Google, it was closed because it was Tuesday, 10/4. I decided to wait until Thursday, 10/6, as that's when it said they would be open again. On 10/6, I went to the record store during my lunch. I have one hour lunch from 12 pm to 1 pm and work from 8 am to 5 pm. I get to the record store at 12:15 and the door was locked. I looked inside and saw no one and all the lights were turned off. Their work schedule was posted outside on the locked door, it said "Thursday 12–5PM, Friday 12–5PM, Saturday 12AM–5PM, Sunday 11AM–4PM Monday Closed, Tuesday Closed, Wednesday Closed." I waited outside the store for 25 minutes. By that time, it was 12:40 pm and there was still no one inside the store. I left because I had to race back to work before my lunch was over at 1. I missed my lunch for this. I live one hour away from Eugene and commute to work. I have no other time to go to the vinyl shop because they're only open for a certain amount of hours. I was shocked and upset that they weren't open, especially if they're coming back from having days off. I won't be going back as I doing want to risk showing up during the limited amount of time I have and they're still closed. I don't want to starve again like I did today
What a gem of a shop! I went to pick through the vinyls and found a wide variety of great finds. Prices are VERY reasonable and there are descriptions of any issues and the guy working there was really friendly, recommended me some music based on the records I bought and even played a record for me so I could hear the play quality before buying
A person named Ivy helped me today! They were great. I lucked out and found the exact classic country vinyl I was shopping for. Had a wonderful time and can't wait to come back to browse the full stock.
This store is a hidden gem. I've been coming here frequently for the past two years and have never left without a stack. Amazing selection of vintage and hard to find soul, blues, folk and county. Their in-house world cassette tapes are some of my favorite pieces of music I have! Couldn't recommend this place more.
One of the best record shops I've been to in a while. Great used selections that are cheap and play well, and the dude running the shop was friendly and informative. Little Axe has a parent shop in Portland, and they also run the Sahel Sounds record label, which specializes in World and International music, focusing mostly on African countries. Not a spot to overlook if you're searching for interesting, out-of-the-box records and surprisingly deep finds. I will be back!
View more google reviews
Selection

Price

Vibe

Layout
Be the First to Leave a VinylMapper Community Review